711 Pest Control Brisbane: Local Pest Control Company Dedicated To Brisbane QLD
Welcome to 711 Pest Control the best and certified company that provides true value pest control treatment and inspection services at the most amazing price. With the latest and most advanced tools, we deliver high-quality pest management and services for your residential and commercial needs. We have a certified team for the Pest Control and Termite Treatment treatment in Brisbane. All our local pest controllers are certified and follow Pest Management Regulation to provide you with natural, organic, and same-day pest treatment services year-round. Our methods are very effective for any pest-related problem.
If you are looking for an emergency or residential pest control in Brisbane Call 711 professionals today! We are a local pest control company serving Brisbane for 20+ years. Whether you want Mice control, borer, ants, cockroaches, or mosquitoes, we are just a call away. Our bookings stay open 24 by 7 and we make sure to deliver pest treatments within the same day of calling us. Call us on our toll-free number (07) 3062 8254.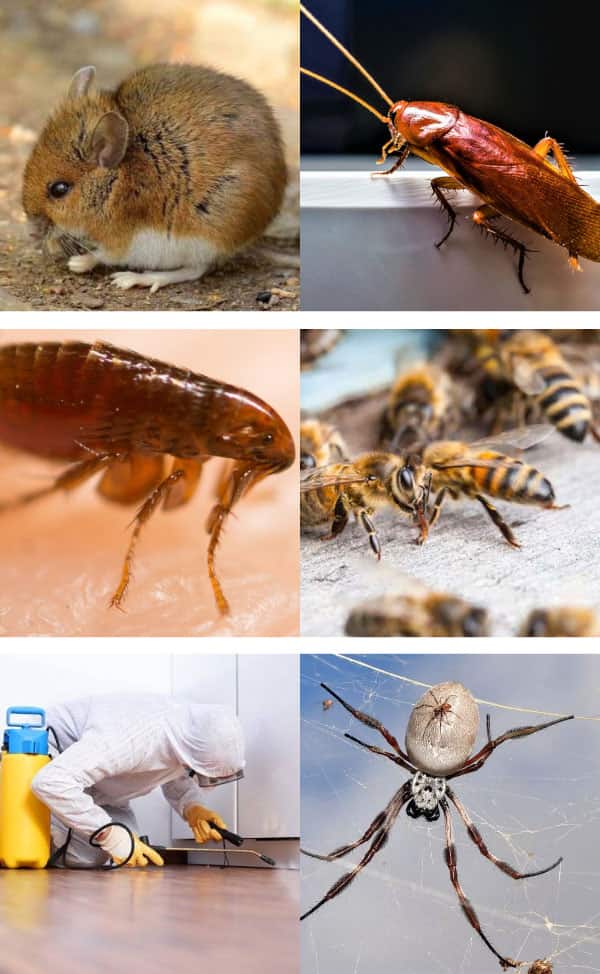 High-Grade Pest Control Solutions: Leaders in Brisbane For 20 Years
Our pest control Brisbane experts use leading-edge technology to control troublesome pests. Further, we use nature-friendly chemicals and products to control pests. To eliminate pests from your property, we use eco pest control approaches. Also, being pest control leaders for 20 years, we pride ourselves on delivering services using human and pet-friendly methods. So, if you are looking for a safe and long-lasting solution for your pest issue, feel free to contact us for 100% organic pest control service today!
End Of Lease Pest Control Services
When you are about to leave your rented house because the lease has ended and your rent agreement says about pest control, then end of lease pest control service is for you. This is absolutely needed otherwise you will not get your bond money.
Pre-Purchase Pest Control Services
When you want to buy a new house a thorough inspection and pest control are required to have the assurance that you are investing in the right property. We call it pre-purchase pest control. This can save your money and property in the long run.
Domestic Pest Control Service
Houses and homes have various sources that can attract pests and you can not leave them because you can not survive without those sources. In such a situation, domestic pest control is the ultimate solution. This can help you get rid of all household pests.
Fumigation Services in Brisbane
Brisbane people face many pest infestations whose treatment is a fumigation service. Pests like moths, spiders, mosquitoes, and flies are easily controlled by fumigation. You can hire Fumigation Services in Brisbane for these pests.
711 Pest Control Services
Our Integrated Pest Management and Control in Brisbane
Just spraying your home and surrounding with chemicals will not help you get rid of all pests. There is a need for various steps that we follow in our Integrated Pest Management and Control in Brisbane.
Monitoring: It is very necessary to monitor the condition of the house with respect to pests otherwise you may not be able to detect them in the initial days. Moreover, you also need this when a pest control program is active for your home.
Identification: You should know that you can not treat your house completely without having knowledge of different pests that are dwelling in your house and property. Identification is an integral part of our Integrated Pest Management and Control in Brisbane.
Threshold Level: Knowing the threshold level of the pests in your home can ease the pest control process. In our Integrated Pest Management and Control in Brisbane, we measure the threshold level of the pests before starting the treatment.
Management Strategy: We plan a pest management strategy based on our findings during monitoring, identification, and threshold level. This helps us to prepare the best management strategy for Integrated Pest Management and Control in Brisbane.
Protecting Brisbane Homes and Businesses: 711 Pest Control That is Effective and Reliable
We offer a range of pest treatment services to both residential and commercial properties. So, no matter if you require pest treatment for your home, office building, school, shopping store, warehouse, etc. We are always active to serve you with 711 pest control solutions. Have a look at our most-booked services below: Possum Removal Brisbane. Make your place possum-free by calling us today! Our possum removal service includes the use of best-graded traps and solutions. Also, we use safe and humane techniques to trap and remove possums. Further, our licensed possum removalists relocate them to about 50m away from the site of capture. We ensure there is no returning of possums. Call us now!
Residential Pest Control Service
If you are a resident of Brisbane, you can call us at any time. Our Residential Pest Controllers can reach your place within the scheduled hours to provide you with Residential Pest Management Services. Especially, in residential areas, we take care of patients, kids, and pets.
Commercial Pest Treatment Service
If you are having commercial property, you can hire our Commercial Pest Control Services. Also, you can hire our service providers in schools, colleges, clinics, child health centers, restaurants, or any other business property you have. We are 711 hours available for providing the services with the most beneficial offers.
Building and Pest Inspection and Management
Are you searching for the best pest control in Brisbane for building inspection? Call us! Our pest control specialists perform small to large-scale building inspections for pests. Whether it is a commercial building or a large inventory, we offer the best inspection & treatments at low pest control Brisbane prices.
Possum Removal Brisbane
Possums are not dangerous to humans but possums can be dangerous to your health. We are the legally approved possum removal and control service in Brisbane. It is illegal to kill possums as it is protected by Australian law (the Wildlife Act 1975). So we care for your health and wealth just call our certified expert to remove dead possums from your property.
Bed Bugs Heat Treatment
In this method, we heat up the room temperature to damage the bed bugs and their eggs completely. As soon as heat reaches your furniture including beds, couches, and other upholstery, it destroys all bed bug nests. Later, we clean up the dead bugs and sanitize the area, thus making it bed bug-free.
Termite Inspection Brisbane
Termite Controllers can be cost-effective as to remove termite infestation, you may need specific treatment. Because some chemicals can harm the wooden items in your home. Well, we are the experts who can provide any kind of Pest treatment. The treatment will not affect the wooden structure or will not fade the color of your wooden items.
Our customers can hire us for Pest Control Eastern Suburbs, Pest Control Western Suburbs, Pest Control Northern Suburbs, and Pest Control in Northern Suburbs. We can remove any type of household pests so professionally.
Are You Uncertain? Call Our Expert For Pest Inspection Brisbane Now
Most homeowners are confused and uncertain about pest infestation in their houses because they see only 2-3 pests roaming here and there. To clear your confusion and to let you know the real condition of your house, we have experts for a pest inspection. Our Pest Inspection Brisbane Team is active to give you a clear view of your house with respect to pests. With our team, you can get certain about pests hiding and living in your house. It will give you peace of mind, and you will be saved from unnecessary expenditure because some companies can start the treatment even if you have no pests.
Our Brisbane Pest Control and Pesticide Safety For You
Pesticides are made for killing pests but they can also badly impact humans and pets if they consume. Diluted pesticides have fewer impacts. Anyhow, we want zero mistakes from our side to ensure the safety of your family, kids, and pets against pesticides. Here is some pesticide safety for you explained by our Brisbane pest control team:
We ask you to keep your family and pets outside the treated area when we use some harsh pesticides.

Ensure that your kids and pets do not lick the pesticides after the treatment.

You can cover the treated areas with plastic to minimize the risk of infection or contact with kids and pets.

Be sure that you have no work in the area of treatment for the next 4-5 hours when you have called a pest control team.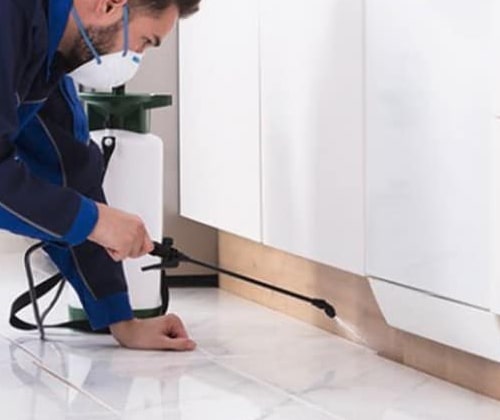 Got Emergency? No Worries

For Domestic Pest Control Treatment Brisbane, QLD
If you are a Brisbane homeowner and looking for a quick pest extermination service, SES Pest Control can help. Our domestic pest removal service specialists serve Brisbane with the best-quality solutions 7 days a week. Whether you need pest control cockroaches or a complete rodent control service, we are only a call away. In fact, our emergency pest control service prices are low and affordable. So, search no more for pest control Brisbane cheap specialists and appoint us now!
Why You Should Hire Our Professional
For Pest Treatment Service in Brisbane
Well, the reason is clear that we are offering the most beneficial services across Brisbane. We have multiple offers to complete the job of Pest Control service. We have all genuine reasons to hire our service provider in Brisbane if you are searching for Pest Control Near Me. By choosing us, you can have the facilities such as:
Fastest Response
We provide the fastest services in Brisbane and offer quality services at reasonable prices. Our professionals can easily reach your place within hours and provide the fastest services as per your demand for Pest Control Brisbane Services.
Certified and Licensed Company
While having services from any company, you should check their license. It will be the correct choice for safety purposes. And, we have licensed staff and our company, 711 Pest Control is certified to provide the services anywhere in Brisbane.
Latest technologies
We are offering the services by using modern technologies in Brisbane. We always try to upgrade the system to satisfy our customers. Our customers also agree with this fact. Our professionals are friendly and always try to make the services more effective.
Free Quotes and Advice
If you are willing to get free advice before hiring our professionals, you can also call us. We provide the most beneficial and Best Pest Prevention Tips.
Cost-effective Service providers
If you are in search of Affordable Pest Control and also you don't want to compromise on the quality of services, choose us. Choosing us will be the best ever decision of yours. We provide Professional Pest Control Services at the most affordable prices. So, don't miss the chance and get to us for the best services of cheap pest control in Brisbane.
Pest Control Service Anytime Anywhere in Brisbane and Suburbs, Ring Us Now!
No matter where you are residing our company offers pest control treatments anytime anywhere in Brisbane locations. We are a very active and prominent service team who can be available anywhere in any suburb of Brisbane. Just ring us to book a same-day service slot and make your property pest-free again. We will be liable to give you quality Pest Management services according to your place and pests in your house. A few of our most served locations include:
Pest Control North Side
Pest Control South Side
Pest Control Western Suburbs

and many more.
Book Our Pest Control Inspection Today
Need a complete solution for Pest Control Inspection for homes, commercial areas, and public properties! Call us on 07 3062 8254 to hire our Pest Control Inspectionlers in Brisbane and nearby locations.
Trusted By Thousands Of Brisbane Home and Business Owners, #1 Pest Control Service Provider
Our company is a prime provider of domestic and commercial pest treatments in Brisbane. Our affordable pricing and reliable solutions make us the best pest controllers in Brisbane. You can have a look at our key specialties below:
Positive pest control Brisbane reviews with 5-star ratings

All types of pest control using safe solutions

Same day and emergency pest control available

We are open 7 days a week for effective pest controls

Can customize a pest treatment plan for you

Easy payment options, we accept both card and cash

Our pest control staff is polite and customer-friendly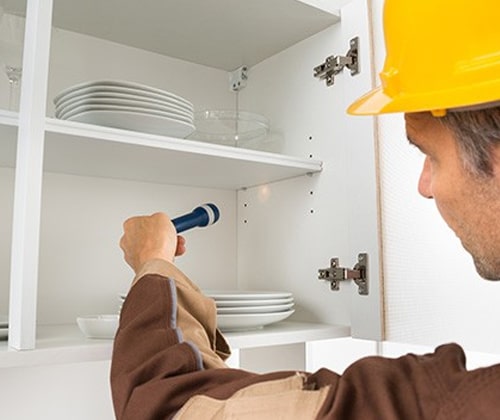 Our High-Grade General Approaches to Insect Control
It is harder to control insects than pests because insects are smaller and large in numbers. You may have seen an ant infestation, moth infestation, mosquito infestation and other insect infestation, they emerge in thousands at once. For such a situation, we have High-Grade General Approaches to Insect Control. Here is what we do in it:
Positive pest control Brisbane reviews with 5-star ratings

All types of pest control using safe solutions

Same day and emergency pest control available

We are open 7 days a week for effective pest controls

Can customize a pest treatment plan for you

Easy payment options, we accept both card and cash

Our pest control staff is polite and customer-friendly